By Dr. Thomas Tagoe, Co-Founder, GhScientific
If you ever want to measure the extent of your capacity to create and innovate, love and appreciate, live and enjoy the full spectrum of life with all its extremes, can I suggest you take a trip to Ghana. A country rich in natural resources and benefitting from a recent explosion in the application of technological solutions despite being plagued with power outages. A country which declared soon after independence that science and technology was the answer to economic growth but was ranked 79th in a recent international study on the quality of science and maths education. A country full of visionaries who don't mind playing against the odds.
It was on this backdrop that GhScientific was founded in 2014 to serve as a hub for all persons with an interest in Science, Technology, Engineering and Maths (STEM). The vision was simple, to provide essential services which will increase the capacity of the science community while also promoting network activities and public engagements. It was also on this backdrop that GhScientific embarked on an ambitious junior high school project to build capacity in innovation.
As a growing organization we needed all the expertise we could get to drive our vision forward and to our delight, we came across Grameen Foundation's Bankers without Borders (BwB), which arranged for experts to volunteer their time and skills with GhScientific. This partnership has since been of immense benefit to our organization
I first met the BwB Africa Senior Program Lead in November 2015. Eve was every bit as lovely in person as she was helpful over email. Our initial meeting was an introductory one with a team of Googlers, who as part of the Google Global Leadership program were in Ghana for 3 weeks to volunteer their time. The Googlers; Sarah, Holly, Cassie, Toliver and Rohan helped us run some capacity training for junior high school students and other volunteers on our rather ambitious project. For three consecutive Fridays in November, the Googlers delivered interactive workshops rich in content, student participation and delivered at the right level to meet the students' needs. The feedback from the participants confirmed this and the students' subsequent progress with their various projects is further proof.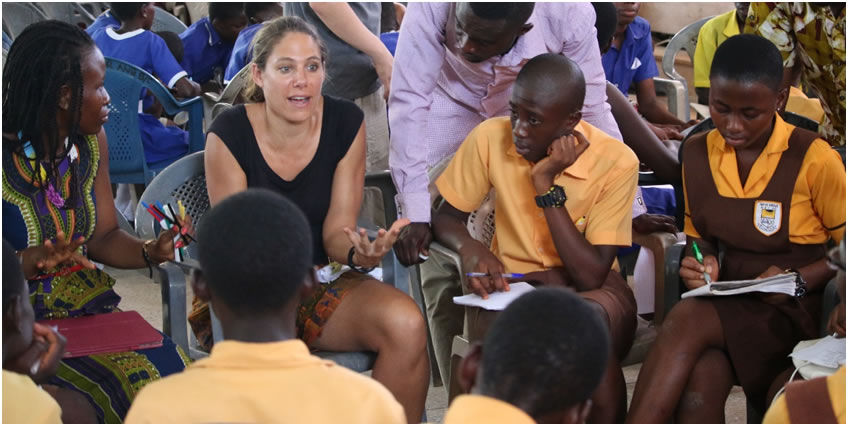 Students and volunteers during a breakout session
Fast-forward four months later in March 2016 and GhScientific had another group of volunteers; Emily, Eileen, Kevin and Sid. These interdisciplinary team from Vanderbilt University travelled to Ghana to help GhScientific develop a model to scale up our activities. Once again, Bankers without Borders made it happen. The Vanderbilt team was a unique bunch. Indeed, they have been exceptional in aiding scale-up.  Our experience with Bankers without Borders reflects exactly what is stated on their website about providing skilled volunteers and human capital resources.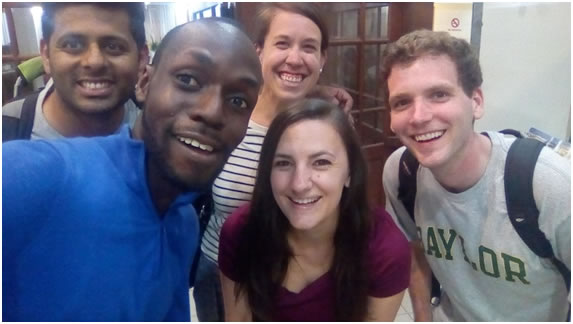 The Vanderbilt Team with Thomas from GhScientific
We're now two projects into our relationship, and Bankers wihout Borders has connected us with skilled volunteers who have added to the capacity and ability of Ghscientific. The training that the Googlers carried out has formed the basis of additional services we provide. They also took time to feature in our project documentary and really set the tone for the quality required of the project. On the other hand, the Vanderbilt team is set to deliver plans for scaling up our activities and services. Their work will go a long way towards streamlining our efforts, taking into account the unique climate that Ghanaian social enterprises such as GhScientific work in.
Our relationship will soon be three projects deep and as a young organization, the experts and opportunities that Bankers without Borders makes available to us is invaluable. Soon we will be in a position to empower a new generation of professionals who will be available to volunteer their time through Bankers without Borders  and contribute their skills to other organizations.