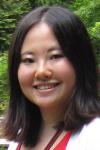 "Akwabaa to Ghana" was the first thing I saw when I landed at the Accra Kotoka International Airport. A mandatory temperature screening followed – Ghana's first line of defense against Ebola that is ravaging some of its West African neighbors. Before I arrived, everyone I knew had asked me if I was afraid of going to Ghana because of Ebola, but I told them I had a higher likelihood of contracting malaria, cholera, or typhoid – a comforting thought? Embarking on this Mobile Healthcare Strategy Fellowship with Grameen Foundation could not have come at a more critical time in global health, so although I had never been to Ghana or West Africa before, my instincts coupled with a longtime interest in healthcare & technology led me to accept the role and leave my corporate career in the U.S..
My first trip to Africa was earlier this year when I spent 4 months in Nairobi, Kenya helping to pilot a student loan program with a local financial institution. I had decided to take a sabbatical from my management consulting job in Silicon Valley in search of a way to leverage my skills to make a positive social impact. It turned out to be the best decision I had made in a long time. In Nairobi, I was exposed to various innovative ways to tackle poverty and international development issues including microclinics providing affordable healthcare in the slums, asset-based financing & agricultural training for smallholder farmers and even biofuels made from human waste. I had forgotten what it felt like to be passionate about what you did, and to connect with like-minded people who also chose to take a leap of faith and follow their hearts. After meeting the GF Fellows in Nairobi, Jason Loughnane and Howard Sherman, I was convinced that I wanted to find a way to work at Grameen as well, and the rest is history.
With Nairobi having won my heart, Accra had big shoes to fill. Since arriving eight weeks ago, I keep comparing Accra to Nairobi in my mind. Accra is much hotter, much more humid, and experiences more frequent electricity & water outages. Both Kenyans and Ghanaians are fond of their meats and don't quite understand my penchant for vegetables. I do appreciate the abundance of tropical fruits here, including pineapple, paw-paw (or papaya), avocado, and small bananas.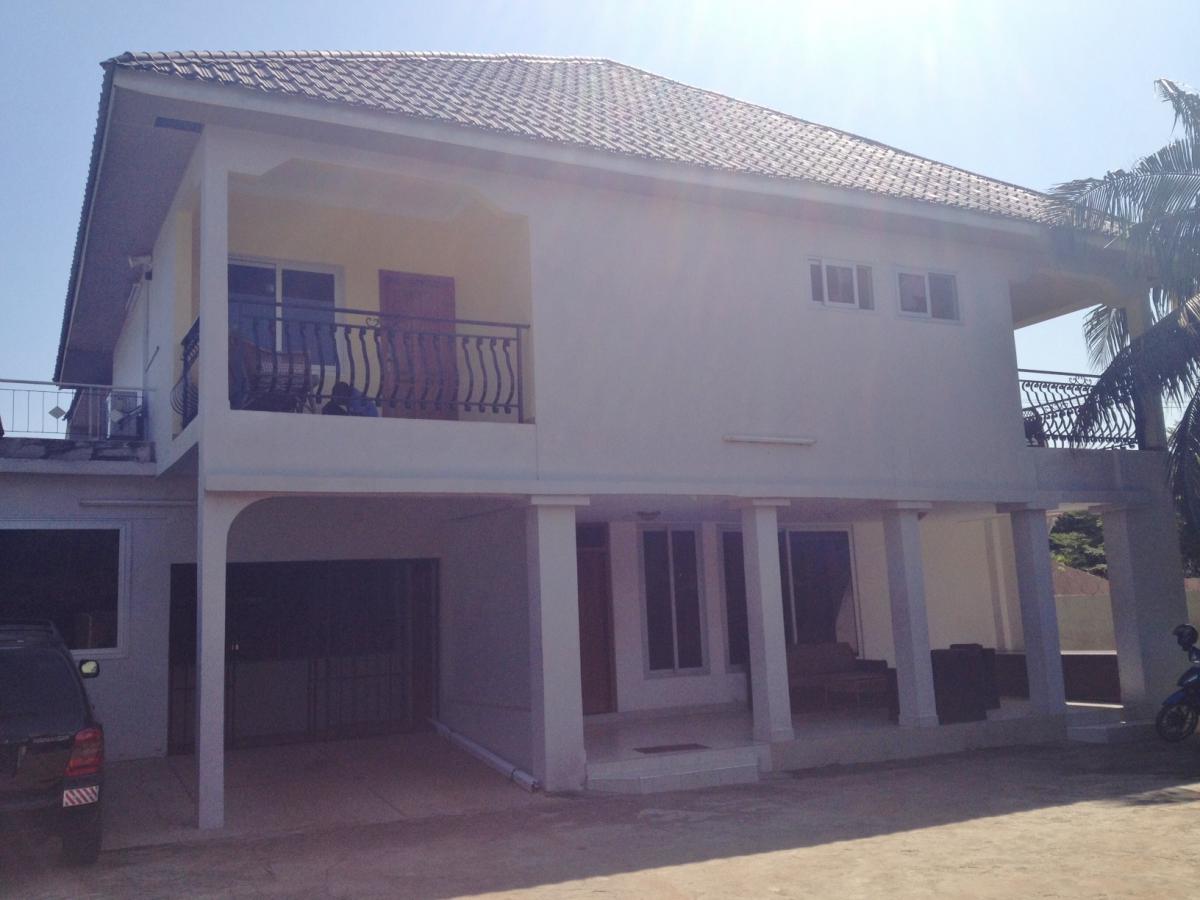 Grameen Foundation's office in Accra, Ghana.
The Grameen office in Accra is situated in a large house in a quiet residential neighborhood, which is quite common for organizations here. We focus primarily on mHealth, with 4 programs underway that reaches pregnant women and new mothers (MOTECH), youth aged 15-24 (No Yawa), community health nurses (CHN On the Go), and community health volunteers (Mobi-Health).
As the only fellow in Ghana this year, my overall mandate is to help Grameen Foundation develop sustainable business models for our mHealth initiatives. In practice, I have been lending my help wherever it is needed. I've taken over as interim Program Manager on our No Yawa program, which is a mobile service that sends SMS and voice messages to Ghanaian youth to educate them about sexual/reproductive health. The role is refreshingly different from my desk research and report writing days as a strategy consultant. I help manage a team on all aspects of the program, from recruiting new users to troubleshooting tech issues to liaising with our partners DKT International & Marie Stopes to strategizing for our nationwide user feedback survey.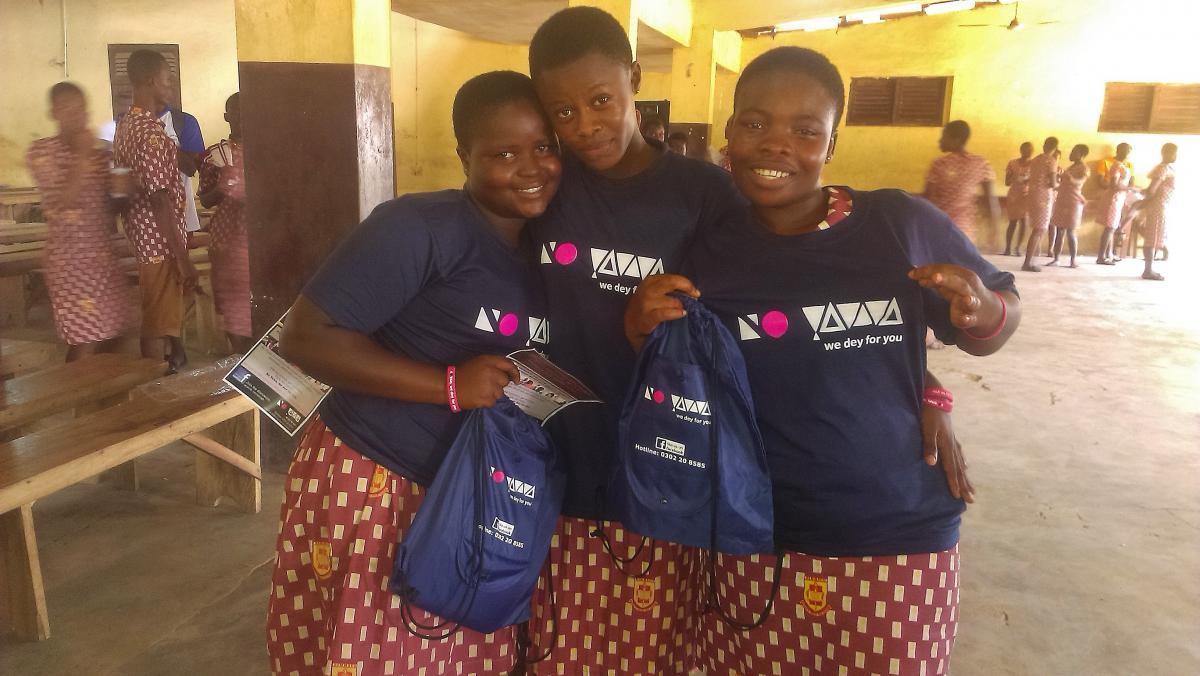 Youth at a No Yawa user recruitment event at a senior high school. Our motto is "We dey for you!"
I'm also working with our tech and finance teams to figure out our costing model for MOTECH, our longest-running program in Ghana that has now been replicated in many countries around the world. Getting an accurate view of historical spending and modeling out projected costs will help us engage government and private partners who can help MOTECH scale and become sustainable. To help me ramp up, I had the opportunity to attend an mHealth costing workshop in Cape Town, South Africa hosted by the UN Foundation and WHO, where I got to meet public health experts and other mHealth pioneers from all over the world.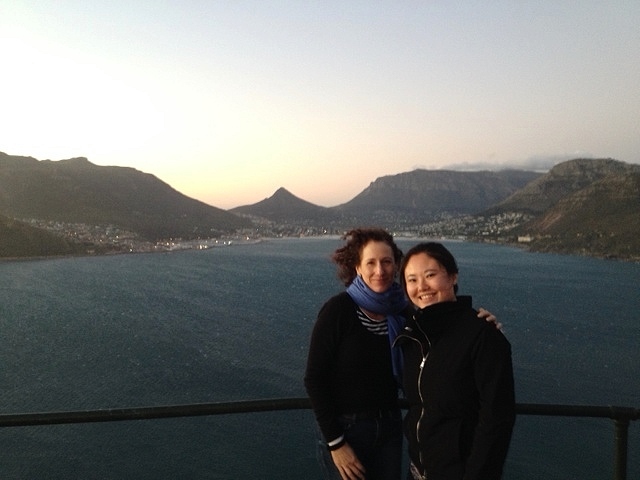 Lisa (left) with Karen Romano, Grameen Foundation's Country Director for Ghana, in Cape Town, South Africa.
And before I got the chance to feel too far removed from the impact, I also spent a day in the field in Ghana's Volta region shadowing community health volunteers and nurses who were using our Mobi-Health tool to counsel pregnant women and new mothers. It was rewarding to see our tool being implemented in the field as I collected feedback from the volunteers and nurses to improve usability of the tool.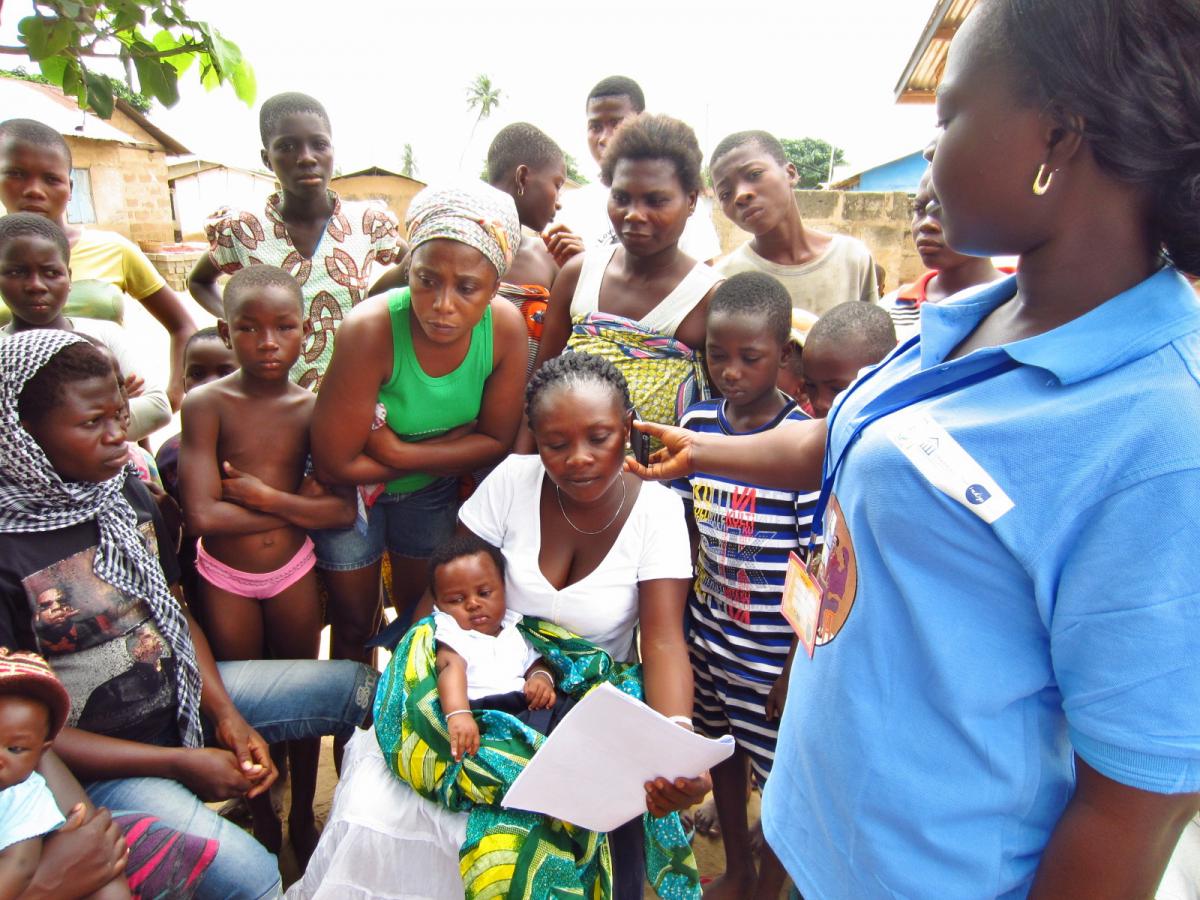 Community health volunteers lead a Mobi-Health tool training in the Volta region.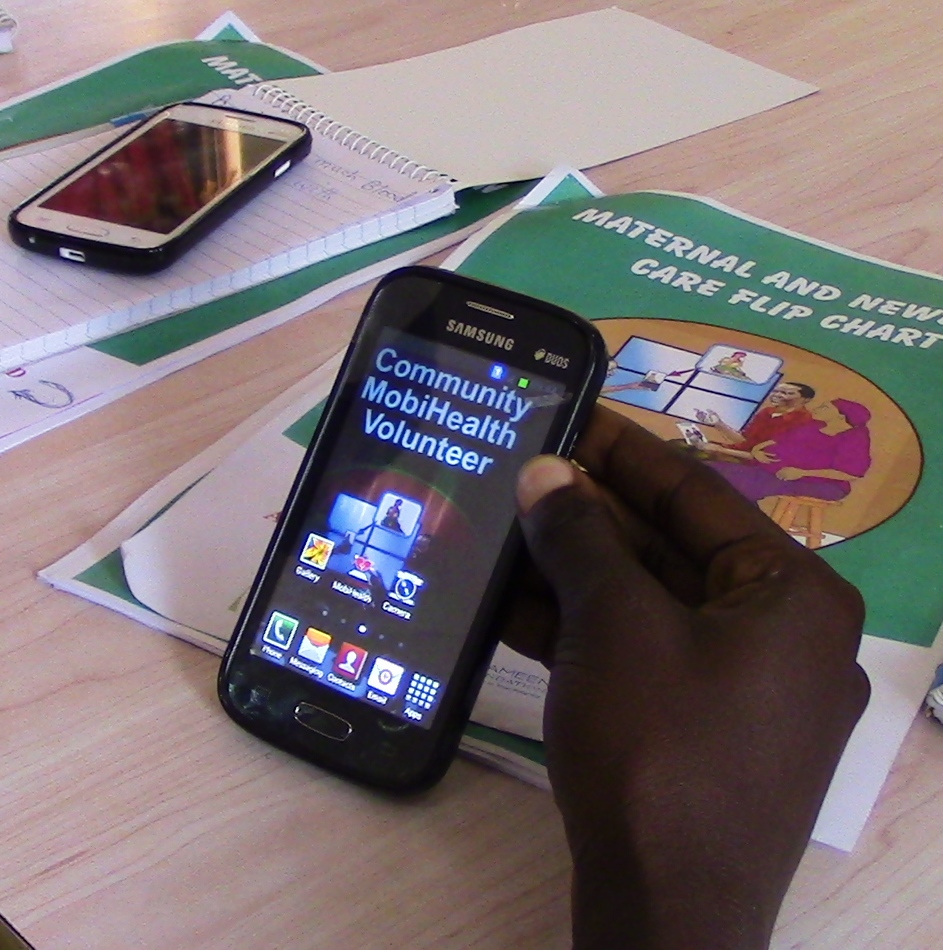 A close-up look at the Mobi-Health tool.
The first couple months of my fellowship have flown by with non-stop learning. I hope to explore other parts of Ghana and West Africa during my year here, and also pick up some Twi (the most common local dialect). But most of all, I'm hoping to touch lives in a way I never could from the developed world. Having just celebrated my birthday earlier this month, I can already tell this is shaping up to be my most eventful year yet!
Lisa with some of the community health volunteers.
Lisa Wei is Grameen Foundation's Mobile Healthcare Strategy Fellow. She is based in Accra, Ghana. She can be reached at lwei@grameenfoundation.org.