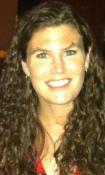 Imagine if. "Imagine if we could track farmer production, and set production goals." "Imagine if all our potatoes were of high quality." "Imagine if we could track products from the point they were delivered by the farmer to the point they arrive at the client's warehouse." Imagine if.
A few weeks ago, Ramiro Cadavid, our Monitoring and Evaluation Lead, and I were back in Pasto in southwest Colombia visiting our mobile sourcing (mSourcing) project. The purpose of this visit was to observe the use of the tool in the field and identify ways we can continue to improve it, making work in the field even more efficient for smallholder farmers. The other objective of the visit was to better understand the profile of tool beneficiaries. Do farmers plan their crop production and set monthly goals? Do farmers know how much they should be paid each month for their product deliveries? Would they like to produce more crops? What are their barriers to expansion? Are they pleased with the services offered by their association and cooperative?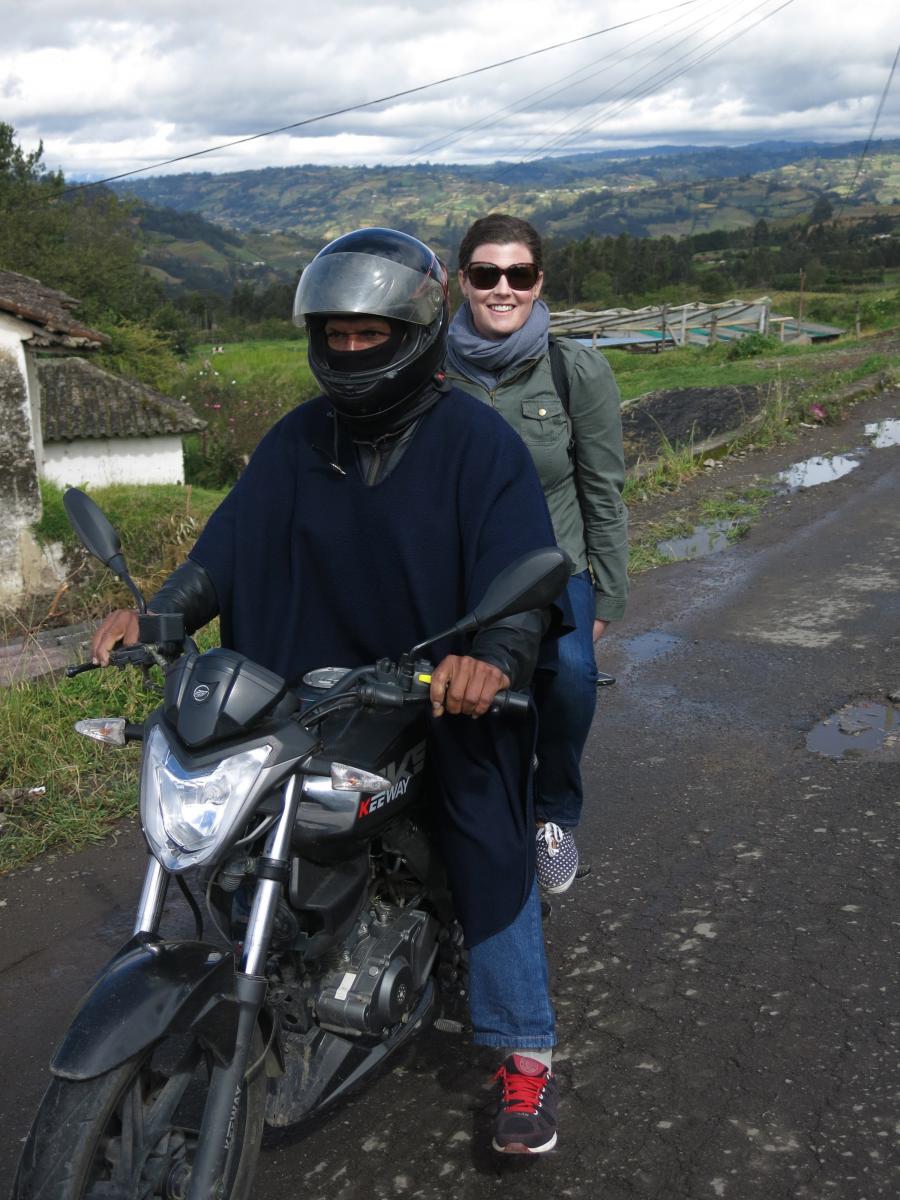 While I expected to get answers to these questions and to identify areas where we can improve the mSourcing tool, I didn't expect to be as inspired as I was on this trip to Pasto. On other trips to Pasto I have been amazed by the beauty of the countryside, or excited about the use of our mobile sourcing tool, but what struck me most during this trip was the drive and vision of the farmers with whom we are working.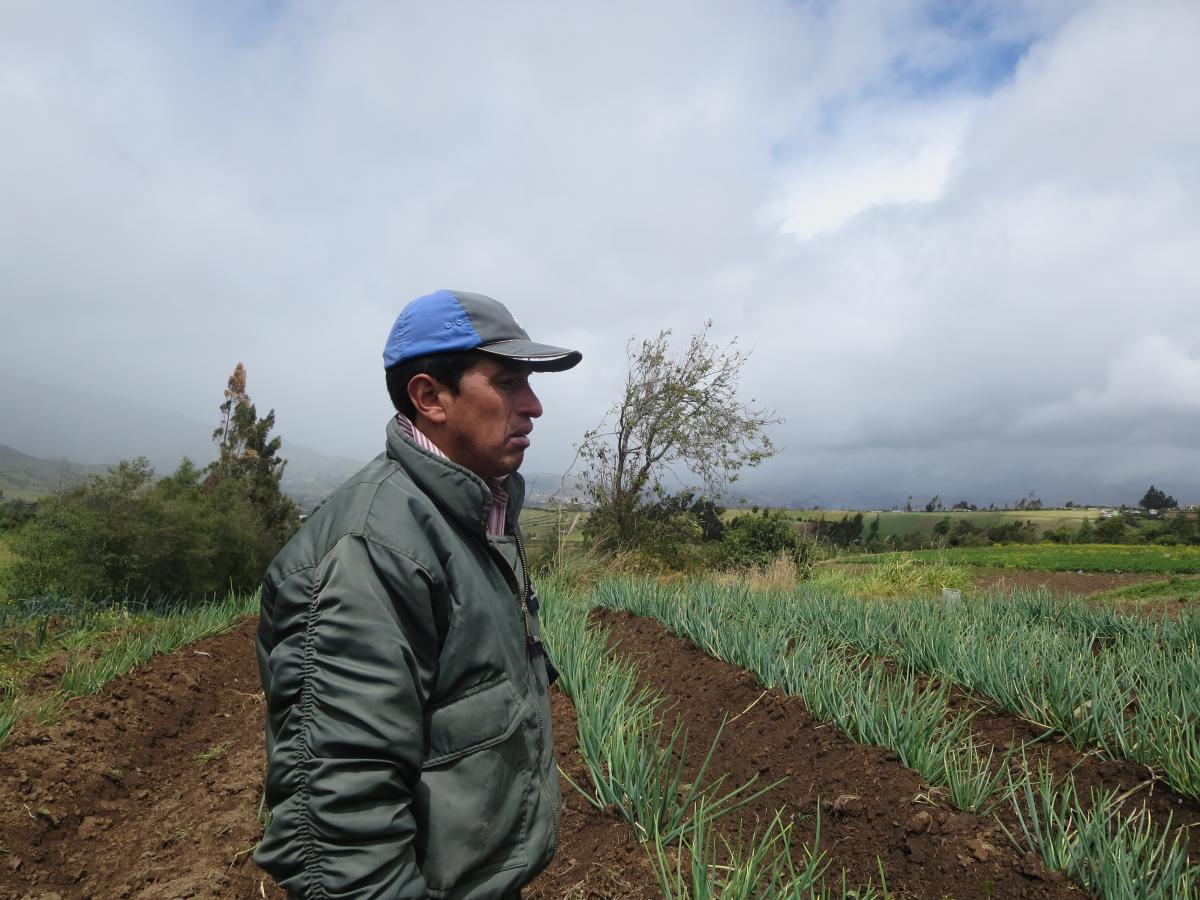 Every association we visited had a vision for their farmers, always starting with "Imagine if…". Every association wanted to improve production conditions and the quantity of production. At the first association we visited, perched high in the mountains where it was once too dangerous to travel because of guerrilla activity, farmers streamed into the association building one after another to meet with us. One particularly engaged female farmer came with a list of ways we could improve the mSourcing tool, primarily regarding measuring farmer performance and implementing ways to plan farmer production. It was an inspiring and humbling thing, to know that this woman (along with all the association's other farmers) had left her daily tasks to dedicate time to talking both about her general vision for the association and her suggestions for ways to improve the tool.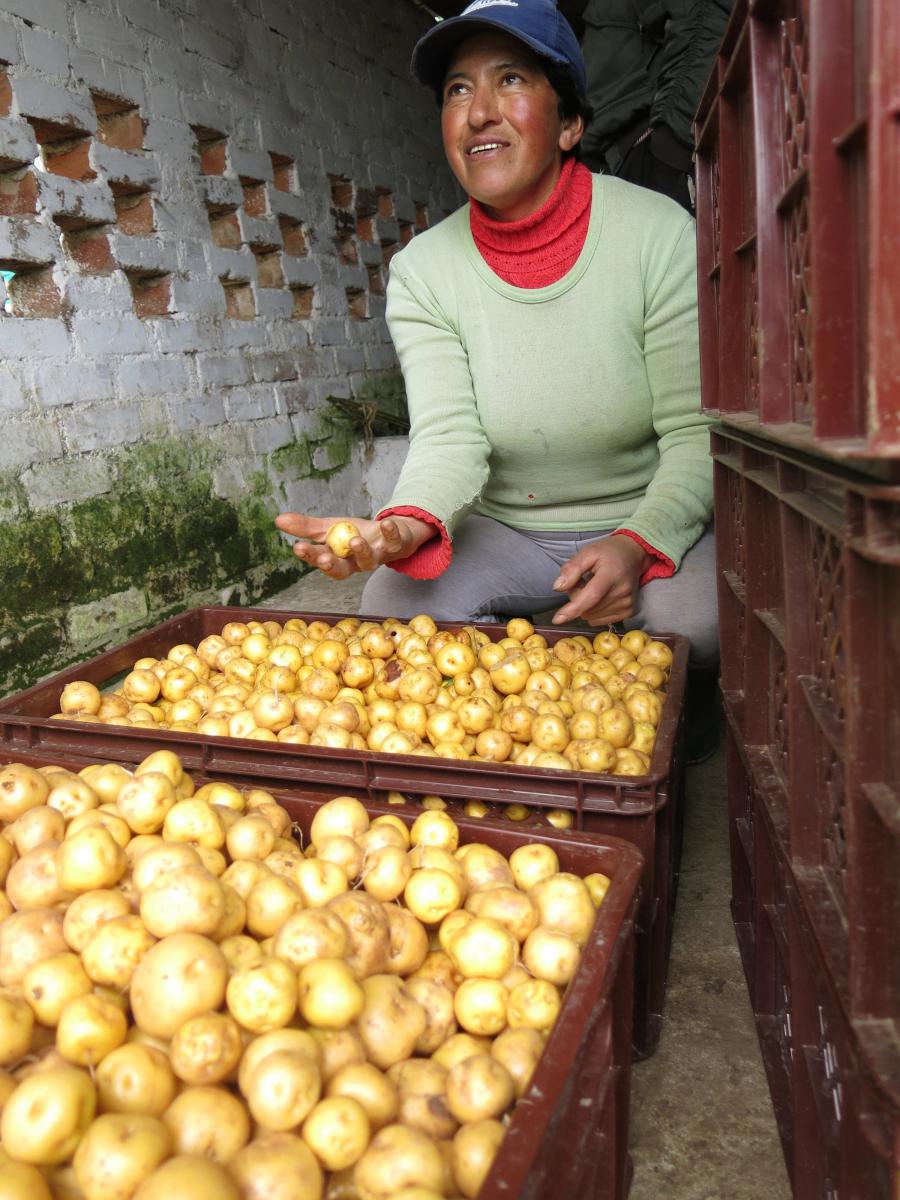 This inspiration continued as we traveled from one association to another, winding around tight mountain turns, bouncing over dirt roads on our motos, and cresting one hill after another. Farmer after farmer, leader after leader came with suggestions and visions, and sometimes, excellent produce for us to snack on. When visiting another association that traditionally specialized in onion production and has recently adopted potato production, we wandered their fields, learning about production cycles and the association's structure  while taking in amazing views as the wind lightly whipped around us and the rain fell intermittently. It was a perfect day in the field, made even more perfect by the female association leader and our tour guide for the day, sharing with us her hopes for her association. It seemed as though every 10 minutes, a big smile on her face, she would proclaim "Imagine if…" before highlighting where she hopes the association will be in a year or two. Under her leadership, I have no doubt those "imagine ifs" will soon become reality.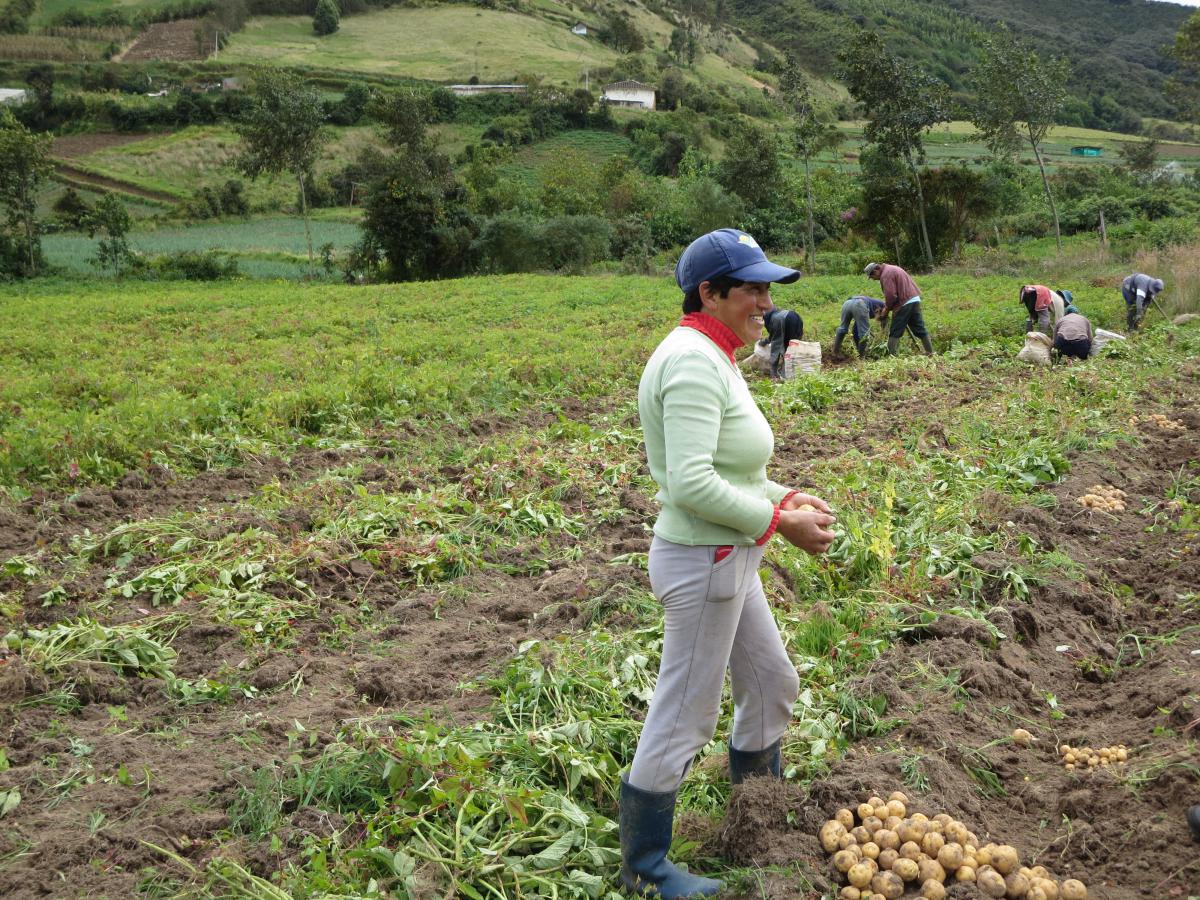 The forward-thinking goal setting of the people we visited in the field was infectious. I found myself thinking "Imagine if…" regarding changes we could make to the mSourcing tool. When those "imagine ifs" become a reality for Grameen Foundation here in Colombia, farmers will have an even more efficient way of working in the field, and we will have made another dent in rural poverty.
*Thanks to Ramiro Cadavid who provided several of these photos, and for making me try cuy (guinea pig) for lunch.
Laura Burns just finished her year as a Grameen Foundation Fellow. She was based in Colombia.