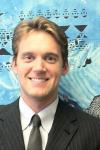 When I started researching logistics for my fellowship, I was disappointed to learn that Grameen's Kenya office is not located in Nairobi's Central Business District, but rather in the suburban area of Kilimani, along Ngong (pronounced "gong") Road. Having worked previously in Manhattan's financial district and in downtown DC, I liked the experience of being in the middle of the action, where people walk fast and deals get done. Based purely on the view from above offered by Google Maps, I thought Kilimani would be a sleepy neighborhood, tree-lined and pedestrian unfriendly. 
I am glad to report how wrong I was. Grameen's office at the Greenhouse on Ngong Road sits squarely at the geographic center of Nairobi's entrepreneurship row. Ngong Road and its surroundings are home to a vast array of start-ups, incubators, and venture capitalists; the road itself acts like a thread knitting together a web of entrepreneurs, investors, and intermediaries in the tech and social business sectors.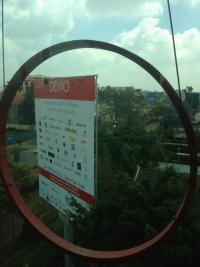 The beating heart of Nairobi's tech start-up scene is the iHub. Located at the eastern end of Ngong Road, on the top floor of a building called the Bishop Magua Center (but which everyone just calls "iHub"), this shared workspace and coffee shop hosts dozens of companies looking to create the next great app. All aspire to become the next M-Pesa, the mobile money software developed by Safaricom and used throughout Kenya. The ubiquity of M-Pesa throughout the country enables these start-ups to incorporate it in their models (e.g. "Customers using our service simply have to transfer 100 shillings per month from their M-Pesa accounts"), much as Silicon Valley app developers rely on linkages to Facebook to bring their business ideas to scale. 
The building housing iHub is home to a variety of tech start-ups who either came up through iHub or rely on proximity to the space to recruit programmers and meet investors. Companies like M-Farm (SMS-based crop price information and sales linkages) and Kopo Kopo (M-Pesa reliant business services), as well as incubators like M:Lab (software testing and investor relationships) all call the Bishop Magua Center home. 
Pete's Coffee and Burritos serves as the building's cafeteria, and has some of the fastest WiFi in Nairobi. Any given afternoon at Pete's will host a half-dozen working lunches - meetings between investors and entrepreneurs, job interviews for coders, discussions between companies on partnership opportunities - all these conversations take place within the halo of the iHub.
But iHub is just one pole on the Ngong Road entrepreneurship corridor. About two miles west, past the office space Grameen shares with Open Capital Advisors (consulting & financial intermediation for SMEs), is 88 MPH, a Google-backed shared workspace and accelerator fund for technology start-ups in Nairobi. Innovation 4 Africa, a tech-focused investment fund, shares the same office building. Just off Ngong Road is the building hosting Acumen Fund's East Africa office as well as the headquarters of Musoni Kenya, an innovative all-mobile microfinance institution and a Grameen Foundation partner.
Last week I watched out my office window as three workers unfurled a huge billboard advertisement for an upcoming conference. "DEMO Africa: Witness the Launch of Africa's most innovative products," it shouted to the traffic on Ngong Road below. The advertising was awfully well-placed, I thought, and it occurred to me as I looked across the treetops toward the Bishop Magua Center, that so are we.
For more on Nairobi's tech scene and the happenings on Ngong Road, check out the Economist's August 2012 article "Innovation in Africa: Upwardly Mobile." 
Jason Loughnane is a Capital Markets Fellow, based in Kenya. Check back for more about Jason's experiences in the field.