It's Pro Bono Week! BwB is sending a big shout out to all of our 22,000 supporters from 173 countries who served more than 210 social enterprises around the world contributing over $22.6 million dollars in in-kind services. We will be featuring 15 of our Pro Bono Champions and volunteer stories this week. I hope you will join us in reading some heart warming stories and feel that warm fuzzy feeling that keeps every BwB staff member energized about our work. A BIG THANK YOU to all of you who help make the BwB magic happen!
We're starting off the week by featuring Rahim Shamsy, a BwB volunteer who spent a few months recently in Tanzania working  closely with a social enterprise focusing on the economic development of small holder farmers.
Life Lessons and Social Impact Exposure through Bankers without Borders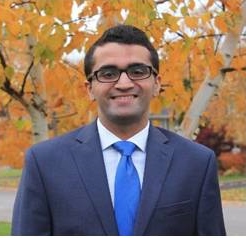 Entering my third year of university, I was keen on pursuing an internship in the corporate world because of the immense technical and personal learnings that are offered. At the same time, I was interested in learning more about the work around the world to bridge the poverty gap – an unnatural and unfair circumstance.
My desire to be put in challenging situations where I could grow in a capacity that exposes me to global issues aligned well with the volunteering opportunities that Grameen Foundation's Bankers without Borders (BwB) program offered, and for me, it was the perfect place to receive corporate-like experiences in a largely development setting.
From the onset, my interaction with BwB has been of courtesy and mutual respect. The BwB Africa Program Lead, Eve Mungai, went out of her way to help me understand the world of development and Grameen Foundation's work, in order to get a better idea of what volunteer opportunities may be available. When I was in Ghana on a Service Learning Trip with my school, not only was Eve flexible and committed to helping me learn about the social impact space, but was very gracious in inviting me to a closed-door event with a corporate partner in Accra. Eve and BwB went out of their way to connect me to organizations that needed help over the summer in business and technical-related roles that were suited to my experience and needs, and this coupled with the gracious welcome in Ghana goes to show how open-minded and committed the culture at Grameen Foundation is.
I was placed as a Finance and Operations volunteer consultant for a two and a half months engagement with Natural Extracts Industries (NEI) Ltd, a social enterprise in Tanzania, pioneering sustainable extraction of natural flavours and accelerating the economic development of small holder farmers by adding value to their local crops. I was exposed to a host of issues that the company faced – those inherent to doing business in Tanzania, and those inherent to being a social enterprise. At NEI, I worked on a diverse set of responsibilities such as financial modelling, value chain research, and value chain information management systems, which were challenging and were real problems that the company needed to solve for.
Being a BwB volunteer and working for a social enterprise was a truly rewarding experience, both in terms of the skills learned and in terms of the life learnings gained from individuals who have dedicated their careers to the betterment of others' qualities of life. This volunteer experience led to a better understanding of the world of social impact and shape a vision for my future.