A Strategy to Reach the Poorest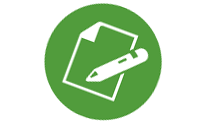 Grameen Foundation and Qualcomm, through it's Wireless ReachTM initiative, incubated RUMA to support the growing network of micro-entrepreneurs in Indonesia. RUMA provides a "business in a box" solution that enables the poor to sell prepaid mobile phone airtime in their communities. However, with only a small staff and limited resources Ruma was struggling to manage its operations and evaluate client data efficiently.
Volunteers from BwB, possessing a variety of background knowledge and capabilities, stepped in to help shape all of RUMA's functional areas. A J.P. Morgan volunteer with 20 years of experience in advertising, graphic design, print design, and web and application design dedicated 78 hours to create a framework for RUMA's website and design their logo. And because RUMA had no financial management staff when it launched, a retired international commercial banking executive spent three weeks on the ground helping RUMA realize its revenue, performing pre-auditing, and providing a management action report. Two J.P. Morgan investment bankers and a marketing strategy consultant helped build a poverty data analysis framework to ensure that RUMA was equipped with the tools to target the right clientele.
Having dedicated 700 hours, these enthusiastic volunteers pooled their skills and knowledge to solidify RUMA as a program that can transform the poor into entrepreneurs.