Mifos Cloud Computing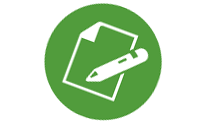 Technology is a critical operational component for MFIs, but it's often viewed as a huge challenge. In fact, 40 percent of respondents to a 2008 CGAP survey said that IT constraints prevented them from achieving their operational goals. Grameen Foundation, the leading technology provider in the microfinance sector, addressed this issue in 2006 by launching Mifos®, an award-winning, open-source management information system. Mifos meets organizations' needs cost-effectively and enables these organizations to grow by increasing efficiency and effectiveness. However, a primary challenge keeping MFIs from launching an MIS like Mifos are the perceived costs associated with IT personnel, in-house facilities and a lack of funding.
In October 2009, Grameen Foundation's Technology for Microfinance Center engaged four experienced BwB volunteers to help understand Mifos's potential in the cloud computing market. With diverse backgrounds in Internet technologies, project management, strategic planning, and software engineering, the volunteers explored how cloud computing could minimize costs and maximize the value provided by management information systems for MFIs. Complementing each others' expertise, the volunteers conducted competitive and marketing analyses, assessed strategic opportunities in the new market, provided a delivery model, and successfully identified ways to make these business processes work smoothly.
Having donated 485 hours of service, the volunteers provided quality research that led to a business plan for Mifos Cloud — a complete, ready-to-use solution that delivers MFIs this essential technology as an online subscription service that is easy to use and fast to implement. Because of these volunteers' contributions, Mifos Cloud will help MFIs overcome technological barriers and increase efficiency.