Facilitating Access to Finance and Markets: An E-Warehouse for Kenyan Farmers
A Dow Sustainability Corps and Bankers without Borders Collaboration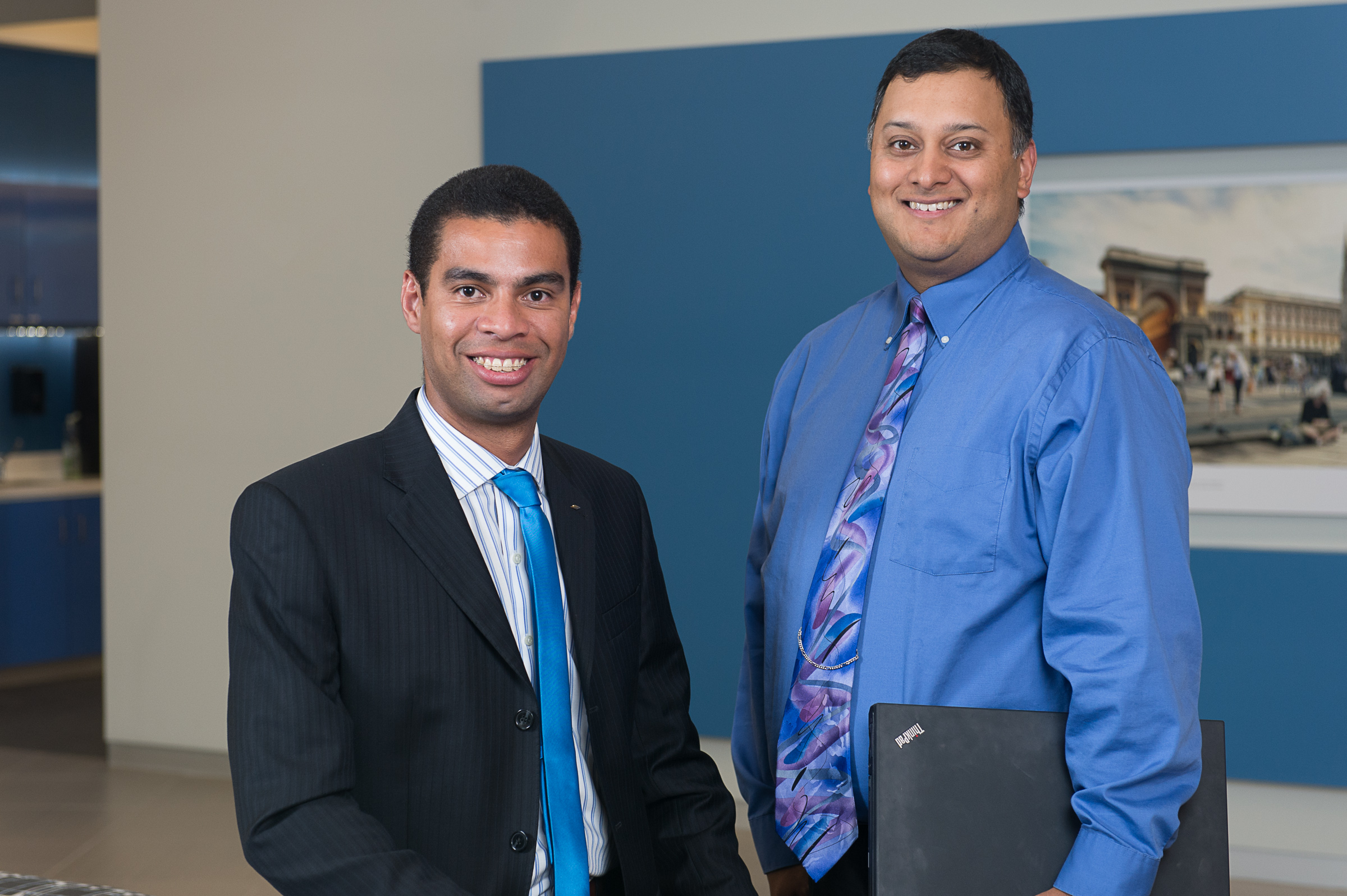 In Kenya, smallholder farmers are often trapped in a cycle of producing crops with low yields and marginal profits. Typically isolated from markets, many farmers lose large portions of their harvests to spoilage. Without access to financial services, most smallholder farmers are forced to sell their crops at sub-optimal prices.
Grameen Foundation (GF) recognized the role mobile technology can play in disseminating market information and creating linkages with financial institutions and buyers through its e-Warehouse initiative. With support from Dow Sustainability Corps volunteers, GF was able to strengthen its internal controls and processes around extending final payments to smallholder farmers at sale time.                                                                                
Dow employees Everton Luz and Anirban Ghose were part of an effort to improve internal controls for the e-Warehouse project in May 2013. They assessed process maps, met remotely with project implementers in Kenya, and developed implementable risk management solutions.
"Volunteering with Dow allows me to give back a tiny fraction of what I've been granted," Everton says. "I enjoyed working on an initiative that will 'change the name of the game' for several farmers in Kenya. They will have the possibility to increase their profitability by changing the way they approach the market, raise their productivity, and enhance their knowledge about market dynamics."
The leadership at GF is pleased as well. "We needed strong guidance and expertise in internal controls and were very pleased with Everton's and Anirban's insights where they strengthened our processes and systems and did so with a very tight turnaround time," says Debra Dean, Financial Services Director.