Developing Tech Solutions for Grameen Foundation
By Bankers without Borders® Volunteer Paul Veradittakit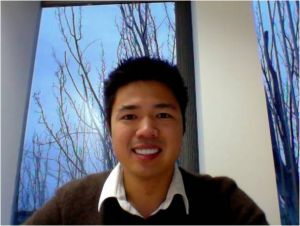 A couple of years ago, I was watching one of my favorite shows, Top Chef, and Grameen Foundation was a featured sponsor on that episode. I had assisted friends with their microfinance projects for other organizations in the past but was really looking for a microfinance organization that I could be a part of and have ownership over. After doing some Internet research and reading Muhummad Yunus's book Banker to the Poor, I knew that this was the organization for me. I wanted to be able to provide my time and skills to help people less fortunate and make a difference.
 
I started to look through the volunteer opportunities on the volunteer website and could already tell that it was going to be competitive, but I would not let that discourage me. I wanted to volunteer in any capacity possible and applied for the "BwB Database Supporter" position. In this position, I was able to really understand the process needed to maintain the volunteer database and came up with solutions to automate and make this process more efficient. After completion of this project, I was chosen to work on the "Website Analytics" project for the Grameen Foundation and Bankers without Borders website. After brainstorming with Darwin Cruz, Grameen's Online Communication Officer, I was able to use my online marketing expertise to create a presentation for the marketing team about the state of the websites and solutions to improve design and traffic.
 
The projects were beneficial for both Grameen Foundation and me, as I was able to apply my work experiences to support the organization. The most rewarding part was being able to build new friendships and to work with the talented, altruistic people at Grameen. I look forward to many more projects with Bankers without Borders.
Disclaimer: The views represented here are solely those of the volunteer and do not necessarily represent the views of Bankers without Borders, Grameen Foundation, our sponsors, the microfinance institutions, or the volunteer's employer.