Corporate Governance Handbook for the Middle East and North Africa Region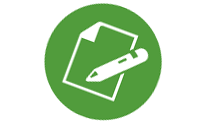 In many parts of the world, the sustainability of MFIs is threatened by weak corporate governance. Grameen-Jameel Pan Arab Microfinance Ltd. collaborated with CERISE (a knowledge-exchange network for microfinance practitioners) to develop customized, interactive training to help MFIs in the Arab world examine and reform corporate governance practices at all institutional levels. As part of this effort, four BwB volunteers were brought on to develop a corporate governance handbook for MFIs in the Middle East North Africa region. The handbook would be a new edition of an earlier publication produced in 2005 for MFIs in West Africa.
With their valued expertise in corporate governance, risk management, and internal control, the volunteers increased the handbook's practicality, shored up its weaknesses, aligned its material with customized training, and tailored its materials to the microfinance context in the Arab world. The process involved an in-depth reading and preliminary edit of the book to identify gaps in providing practical guidance as well as research on regional case studies. Anurag Mittal, Assistant Vice President/Global Compliance Leader of GE Capital International Services, described the end product as "handy, ready to use" and "critical in the MFIs' operations." Undoubtedly, the 536 volunteer hours devoted to this corporate governance project will help ensure that Arab MFIs' strategy, operations, and results are all aligned with their missions.